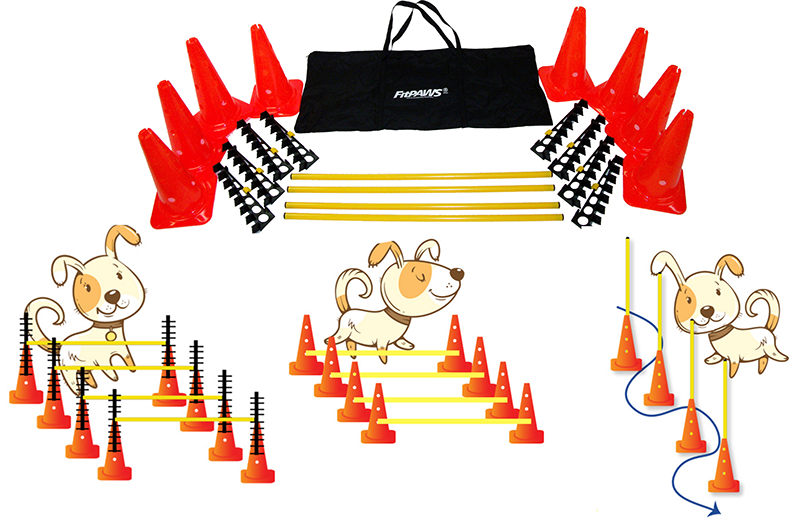 FitPAWS® Hurdle Set (4 jumping bars, 8 height-adjustment atttachments, 8 orange cones, 1 black nylon carrying bag)
This completely adjustable and portable dog agility cone and hurdle set includes four 40" jumping bars, eight highly-visible orange hurdle cones with cut-out holes for additional bar configurations, eight height-adjustment attachments and a black nylon carrying bag.

Set the bars at the lowest level (2") for canine rehabilitation exercises and gait training. Increase and vary height challenges for agility jumping training.
The cones for the Hurdle Set is 17" tall
The entire set fits in the FitPAWS Carrying Bag for on-the-go convenience and weighs under 11 lbs!